the venue
the conference venue
The conference will be held in the Starhotels Savoia Excelsior Palace in Trieste, a magnificent seafront hotel with views over the Gulf and the historic Castello di Miramare.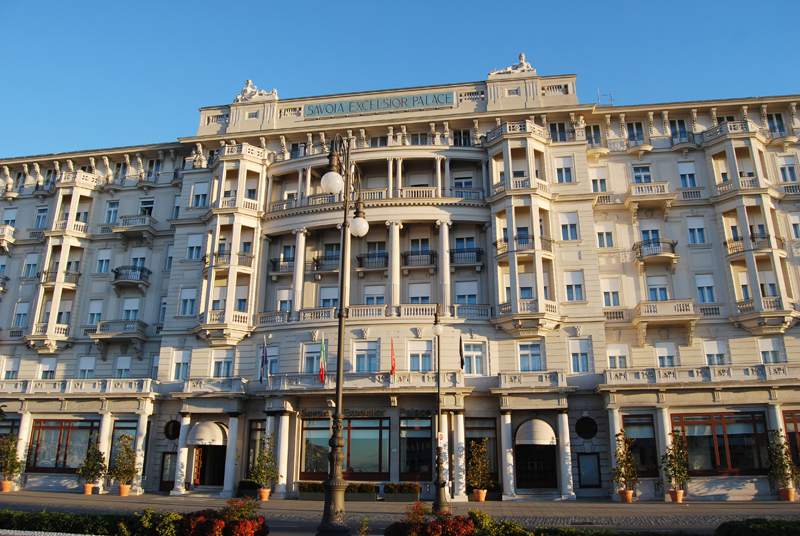 how to reach savoia excelsior palace
Riva del Mandracchio 4
34124 Trieste (Italy)
T: +39 040 77 941
From the Train Station
From the Central Train Station (800m), take bus N. 8 or N. 30, the stop is in front of the Hotel
From the motorway
From the A4 Venice / Trieste Highway (27km), take the exit named 'Sistiana / Trieste Centro' and follow the directions to the centre of Trieste. Once on the seafront, you will see Savoia Excelsior Palace near Piazza Unità D'Italia, the spectacular square in front of the sea.
From the airport
From the Ronchi del Legionari airport (35km) take the coach n. 51 to Trieste; you will stop at the Central Train Station. Take bus n. 8 or n. 30, the stop is in front of the Palace.