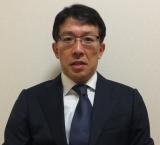 Katsuya Minami
Katsuya Minami is responsible for fuel-efficient engine development in next-generation vehicle.
He received the M.S. degree in mechanical engineering from Tohoku University.
His career is based on various simulation experiences, especially in multi-body dynamics, lubrication and vibration.
In recent years, he has joined many projects with regard to vehicle thermal management system.
His research interests go to vehicle energy optimization for balancing environment, comfort and fun!