NEWS - password: Collaboration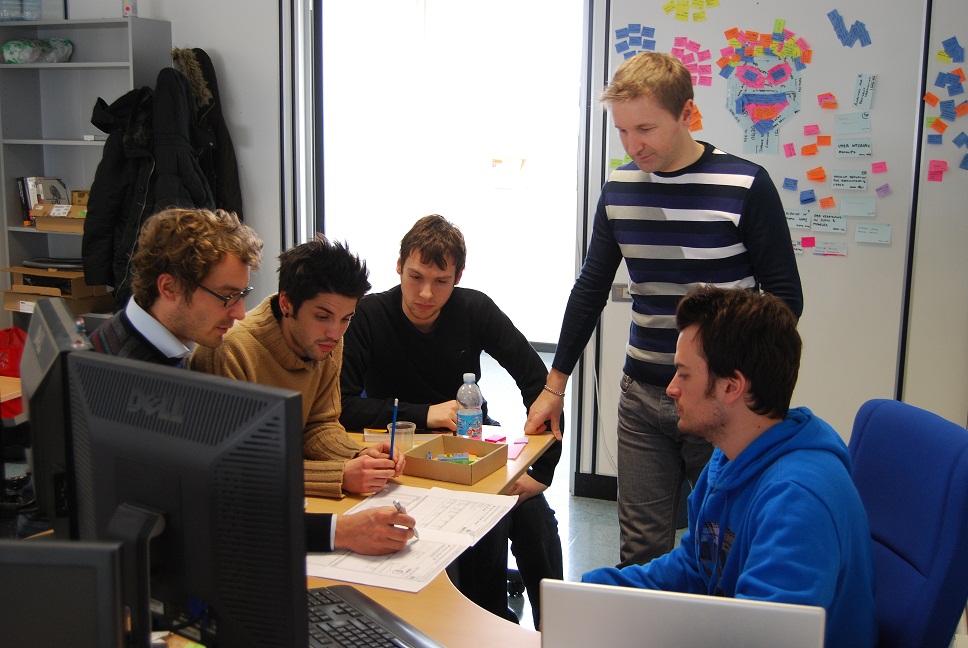 Internationalization, competition for increasingly scarce natural resources, and the demands of empowered consumers force manufacturers to seek more-efficient ways to think, design, and create products so that multiple modular options, crucial for meeting different market needs, can be provided cost-efficiently.
Members of different professions and with different tasks within a company, and often even within the same department, must cooperate in order to satisfy the constantly changing and increasing demands from both potential and actual customers and to minimize duplication and waste of time and resources. Such cooperation not only enhances the performance of the entire company and/or department, but also allows the individuals to learn from each other and understand better their respective functions. Manufacturers across the value chain view IT as central to the types of business innovation that can help them overcome these challenges. Thus, companies might pursue strategies focused on investments directed to the creation of connected environments inclusive of partners and internal operations.
Process and product innovation could be similarly enabled by collaborative environments promoting flexibility while maintaining the control over the design processes, especially in system engineering contexts. Innovation approaches differ in specific industries such as aerospace and defence, apparel and footwear, automotive, consumer goods, industrial machinery, and life sciences; nevertheless all sectors must address a competitive environment that demands sustained innovation paces constantly enhancing the quality of products and services because of the increasingly sophisticated potential buyers across international markets.
These general trends are reflected also by the shifts in the engineering practices, moving towards multi-level and multi-domain team working. Innovating processes and products means considering multiple and different constraints while satisfying diverse objectives gives the chance to effectively manage the interrelations existing when conceiving, designing, prototyping and finally manufacturing complex products. Thus, Multidisciplinary Design Optimization (MDO) and design process automation prove to be the base of competitive and of innovation-driven engineering processes enabled by virtual teams.
The UM12 keynote speeches and disciplinary session will testify how handling complexity, by streamlining the design process, hedges in the chance of promoting innovation and reaching sustainable competitive advantage. Also during the Open Event, the collaboration theme will be explored during the round table hosting David Goldberg, co-founder of ShareThis who will highlight the value of collaboration in contemporary socio-economic interactions.